Walking through Lordicon v3.1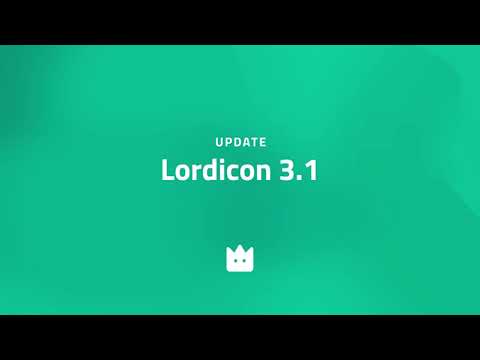 YouTube videos require cookies, you must accept their cookies to view.
Accept Cookies and Show Video
Direct YouTube Link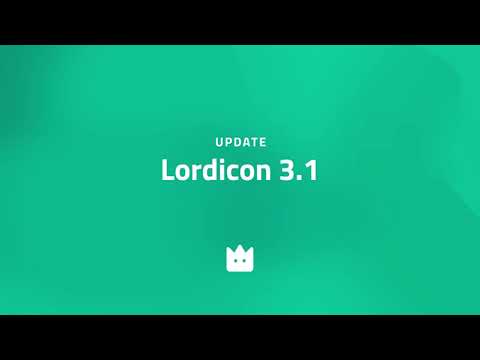 We are incredibly thrilled to introduce you a significant update to Lordicon. Here is what's new.
Improved collections
The first version of collections from late 2021 was elementary. It only worked well with simple icon styles and supported only JSON and Source files for download, which you were able to get in bulk but with no sorting options. Additionally, the color change could only be made globally and didn't work well with mixed icon styles.
The new Collection feature has way more to offer! Here is the list of supported features:
Improved color change. Edit a collection of icons consisting of unlimited numbers of styles.
Mix and match. Now you can edit the color or stroke change of all icons, or you can update individual icons.
Download a single icon or an entire collection in all available formats, including GIF.
Share collections with others. Now you can compose a unique collection and share it with your friends, team members or clients! Have you received a collection of icons? You can easily duplicate it and add it to your set of collections!
Other improvements
Additionally, this update has covered several minor bug fixes associated with the platform and download engines. Among the long list of changes, you now have the option to easily upgrade from monthly to yearly billing. Another massive bug fix was associated with downloading multiple animation states such as a GIF, MP4, WEBP or APNG. This time Morph icons will act as a boomerang, and perfect loop icons won't have a delay time implemented.
The Educational Face of Lordicon
Animation is everywhere. We see it not only on the Lordicon website, but also in the vast number of user interfaces all around the globe. The animation drives engagement and delight, and ultimately it helps to build better user experiences. However, we need to be careful not to overdo this and let animation hurt the product's user experience. Unfortunately, there are few guides on how to do this well.
This is why we feel committed to developing educational resources to help you increase your understanding of animation.
As a part of our service, we will send you periodic educational emails and build a number of resources, bringing hints about using animation in the user interfaces and content production in general. Due to the above, we have updated Terms & Conditions.
See Educational Resources
Lordicon has become a limited liability company!
Due to the website's growth, Lordicon has become an individual legal entity. Previously it was managed under WILUSZ GROUP's sole proprietorship. This is why an update to Privacy Policy and Terms & Conditions was required.
With any update, big or small, we hope our work improves your experience with Lordicon. If you find any bug, or if anything is unclear, feel free to drop us a line at hi@lordicon.com On to the next update!
The Lordicon Team